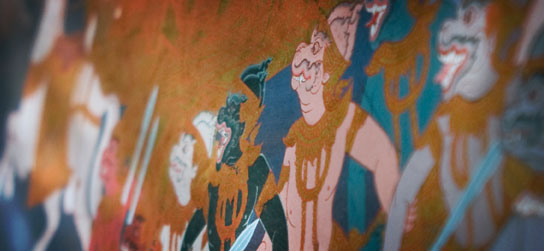 Threechok Chuskul grew up in Northern Thailand in the province of Phichit and Patcharee Chuskul was raised in the country side of Ratchaburi, Thailand. They both moved to the United States in the 1970s and met in Baltimore, Maryland. After they married in 1978, the two of them, along with their eldest daughter Bambi, moved to the Lone Star State of Texas to open Bangkok Inn in 1982 as a husband and wife team. For 30 years, Bangkok Inn stands as one of the oldest Thai restaurant establishments in the Dallas and Fort Worth Metroplex. Ask about Dallas Thai cuisine, Bangkok Inn's name will get thrown in there.
Bangkok Inn started with a tradition that we still follow today — serve authentic Thai food to our family. With the help of Threechok and Patcharee's three children, Bambi, Chuck, and Daisy, Bangkok Inn still operates as a family-run Dallas Thai restaurant that has earned a spot in the hearts of patrons in the Lakewood neighborhood. This quaint, mom-and-pop Thai food restaurant is known for its authentic Thai cuisine using recipes passed down from Pat's grandmother while young Pat helped cook for her 7 siblings.
Our family tradition is alive and well at Bangkok Inn in its taste and family culture.
It's the perfect place to eat with friends or take a date! With our BYOB policy, you can bring your own bottle of wine as you dine with us or grab a bottle from our Bangkok Inn Selected Wines at Stoney's Wine Store across street. 
At Bangkok Inn, you're family.