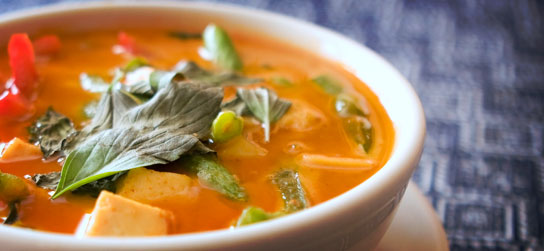 Come and eat lunch at Bangkok Inn.
One of the best deals in Dallas! 
Lunch Menu
Lunch Portion Stir Fry Dishes
Your choice of Chicken, Beef, Pork or Tofu $1.00 for Shrimp
Served with a soup and egg roll                                                      5.95
Served with either soup or egg roll                                                  5.50
Served with white rice                                                                     4.95
Brown rice                                                                           Extra   0.50
Broccoli Chicken
Ginger Chicken
Cashew Chicken
Hot and Spicy Chicken
Pepper Steak
Curries
Your choice of meat. $6.95
$1 extra for Shrimp 
Green Curry 
Panang Curry
Yellow Curry
Mus-Sa-Mun
Red Curry with Pineapple
Soup
Your choice of soup with any lunch order.
 Tom Yam Kai
Wonton Soup
Chicken Napa
Chicken Tofu
Tom Yam Vegetable
Bangkok Specials
Your choice of meat with a soup or egg roll
Peanut Chicken                                                                     7.50
Triple Spicy Chicken                                                              7.50
Garlic and White Pepper                                                        7.50
Noodles and Rice
$6.95
Your choice of meat with a soup or egg roll
Pad Thai
Pad See Oew
Dunken Noodle
Fried Rice "Thai Style"
Fried Rice Pineapple